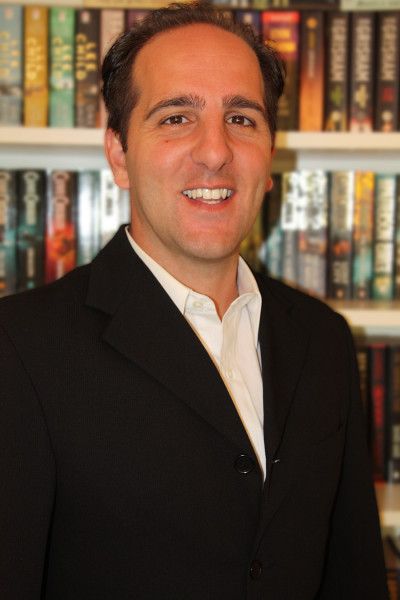 Phil Philips is known by friends and family as a renaissance man, into anything and everything.
Coming from a vast digital media background, with over fifteen years as a Senior Graphic Designer working in the advertising industry.
Phil thrives to create pieces of artwork, whether it's designing a magazine layout, editing a video composition, painting in oils, or writing page turning thriller novels.

Phil Philips writing style has been linked to James Patterson and Matthew Reilly.

Phil lives in Sydney Australia and is the  author to two novels: Fortune in Blood and Mona Lisa's Secret.
Having set Fortune in Blood in the city of Santa Monica, Phil took his family over to Los Angeles for a holiday and to do some research. He scouted locations and spoke with many locals in the area to give the novel that authentic feel.
Having been to Paris and having a love for art. Mona Lisa's Secret followed soon after.
As both novels have a cinematic essence about them, Hollywood screenplays are also on the cards in hopes for the ultimate dream: a movie deal. It's only a matter of time…
Phil Philips is a member of The Australian Society of Authors and the NSW Writers' Centre.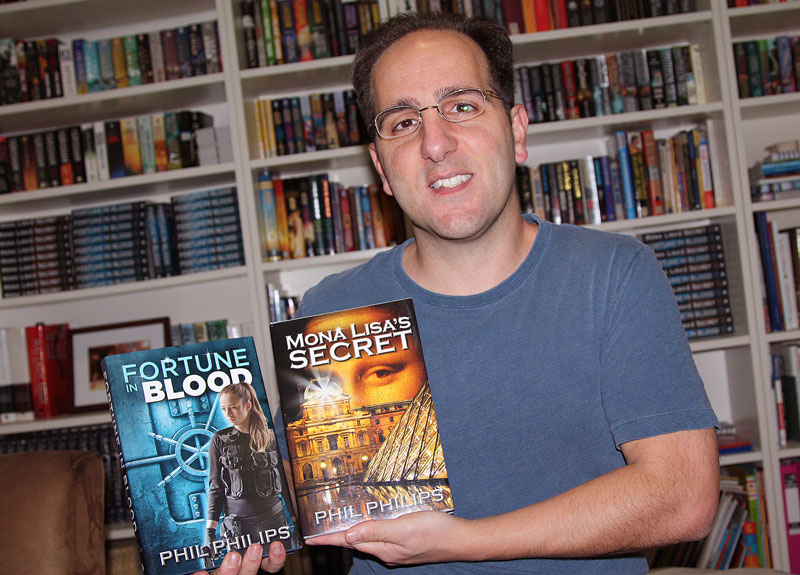 Fortune in Blood, is a page turner with short chapters and loads of action.
Steve Taylor

Fortune in Blood, hits the ground running and the pace never misses a beat.
John Thomas

Mona Lisa's Secret is one of the best historical books I have read in a long time.
Peter Smith
Mona Lisa's Secret needs to be made into a movie. I loved it.
James Cousins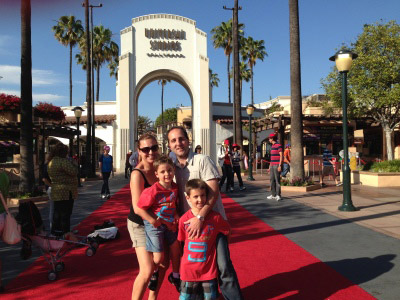 I would love to here from my fans. Please don't hesitate to sending me an email and I'll get right back to you.