Dear Agent / Producer / Manager
---
I wish to submit my feature length mystery thriller screenplay, Mona Lisa's Secret for your consideration. It's Da Vinci Code meets National Treasure.
Log Line:
When the great-grandson of an infamous art thief discovers he's in possession of the priceless Mona Lisa — leading an unscrupulous Louvre curator to take his girlfriend hostage — he struggles to use the piece as a bargaining chip to rescue her while uncovering a family secret that has the potential to rewrite history.
I'm an Amazon Bestselling Author of three novels. Mona Lisa's Secret has hit the #1 spot in five countries. You can view the cinematic book trailer below.
Its been twelve years since the Da Vinci Code and I believe this screenplay will appeal to the same wide audience. If you are interested, please let me know and I'll send you a copy immediately.
Best Regards,
Phil Philips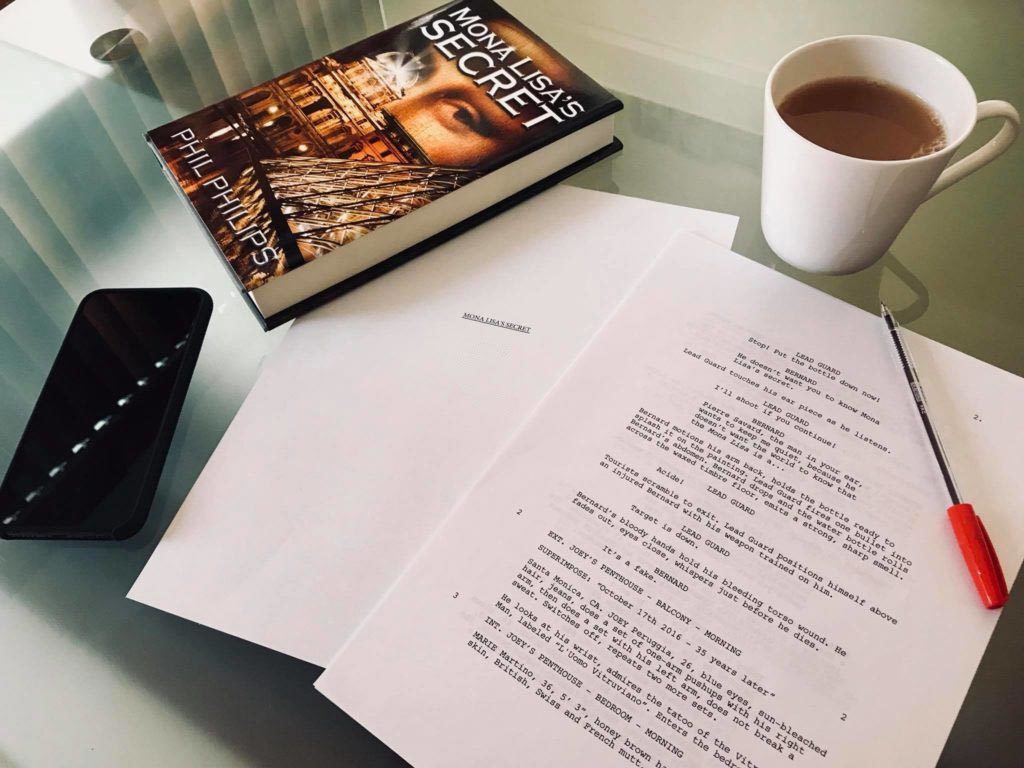 Registered with the WGA (Writers Guild of America)
Copyrighted at the U.S. Copyright Office