Last Secret Chamber
A Joey Peruggia Adventure Series – Book 2

Ancient Egyptian Historical Mystery Thriller
Sequel To Amazon Best Seller Mona Lisa's Secret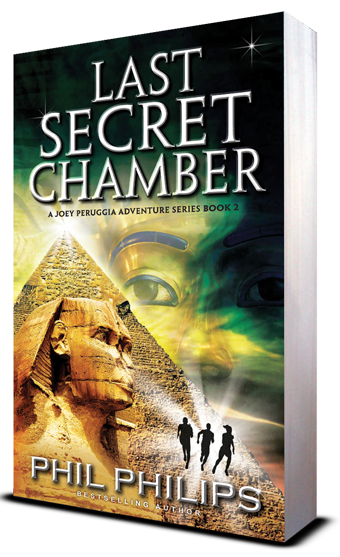 Where is ancient Egypt's last secret chamber, and what is concealed within?
When an archaeologist is murdered in his Cairo apartment, an ancient artifact is stolen from his safe – one believed to hold the clue to the last secret chamber.
When Joey Peruggia discovers that the dead man was his long-lost uncle, he travels with his girlfriend, Marie, and his friend Boyce, who works for the French intelligence, to Egypt, on a mission to find answers.
But once they arrive, they are lured into a trap and become hostages to a crazed man and his gang of thieves. This is a man who will stop at nothing to discover what lies in the last secret chamber.
All bets are off, and only the cleverest will survive this deadliest of adventures.
In this elaborately plotted, fast-paced thriller, Phil Philips takes you on a roller-coaster ride through Egypt's most prized structures on the Giza plateau, to uncover a secret hidden for thousands of years …

 Click on the image above to download the
FREE

sample.
Fans of Dan Brown, Wilbour Smith, and Matthew Reilly will love Phil Philips Last Secret Chamber.
PURCHASE THE DIGITAL BOOK NOW
PURCHASE A PAPERBACK OR HARDBACK COPY NOW!
Prices vary from store to store.
Audio version also available