Dear Agent / Producer / Actor
---
What if the Mona Lisa returned back to the Louvre in 1913 was a fake? What if in the original painting reveals the bones of St Mark, inside the basilica, are actually the bones of Alexander the Great.
"Book reviewers have described it as Da Vinci Code meets National Treasure."


 View the Cinematic Book Trailer below.



---
Mona Lisa's Secret is registered with the WGA (Writers Guild of America)
Copyright @ Phil Philips.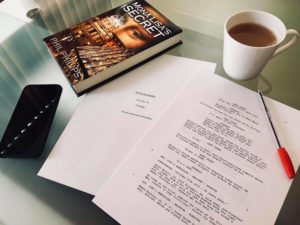 If you prefer a hard copy, I would be more than happy to send it to you.
Email: admin@philphilips.com