Guardians Of Egypt

Short Story

Audio Book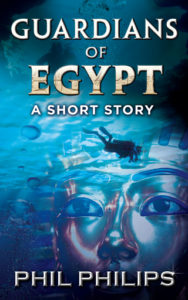 This one is for the fans.
If you have 25 minutes to spare have a listen for free.

Narrated by Scott O'Dell.

An Ancient Secret
When Julien Bonnet finds the remains of an ancient city under the Red Sea, he unleashes the might of the Guardians of Egypt. They carry the burden of destroying ancient sites – and anyone who discovers them – to keep their secret safe.
Only this time, they messed with the wrong guy.
Killing him will not be as simple as it seems.
Free Guardians Of Egypt Short Story Audio Book